Manday Grooming Uses IntraPac Hemp Jars and Closures to Package Men's Line of Hemp-Based Personal Care Products
April 21, 2020
2021-03-30 17:54
Manday Grooming Uses IntraPac Hemp Jars and Closures to Package Men's Line of Hemp-Based Personal Care Products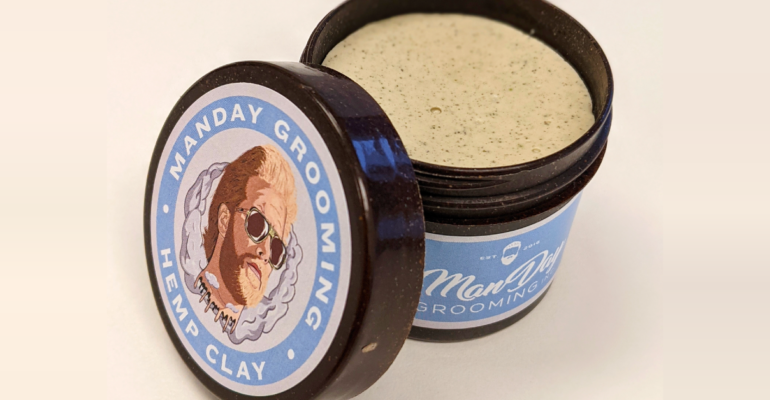 Manday Grooming Uses IntraPac Hemp Jars and Closures to Package Men's Line of Hemp-Based Personal Care Products
Striving for a more sustainable package, Manday Grooming is utilizing IntraPac's Hemp Jars and closures for their Hemp Pomade, Hemp Clay, and Manetamer Beard Balm & Conditioner. With a strong passion for natural cosmetic products and utilizing hemp in all forms, Manday Grooming based in Calgary, AB found Hemp Jars & Closures to be the perfect vessel for their 'Hemp Powered' products.
"We are so excited about transitioning our plastic jars to Hemp Jars, this is definitely a step in the right direction. Our company vision is to remove the negative stigma and increase the global adoption of hemp in cosmetics, packaging, and beyond while making our product line as sustainable as possible. We appreciate our relationship with IntraPac and The Hemp Plastic Company to help us progress towards our company vision and hope to continue to expand hemp packaging across our entire product line in the near future," tells Evan Ward, CEO & Co-founder of Manday Grooming Inc.

Hemp Resin provides IntraPac with an environmentally improved solution to using 100% virgin fossil fuel-based resins. IntraPac with our partners and customers strives to limit our environmental impact.
IntraPac partnered with The Hemp Plastic Company which manufactures earth-friendly hemp polymers. Through collaboration, trials, and reformulation we identified an injection grade hemp polymer to make injection molded jars and closures containing 25% Hemp + Polypropylene.